Auto Financing Appraisals
Reasons for Auto Loan Financing Appraisals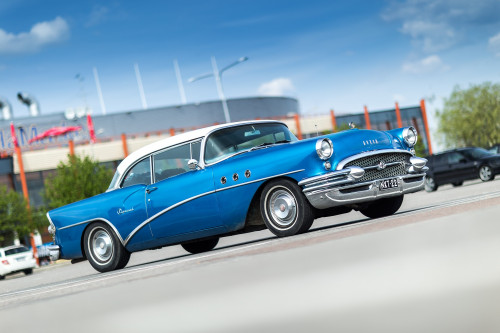 Financing a vehicle over 20 years old
Has a big-name bank recently turned you down for an auto loan because of the vehicle's age? Keep in mind that "no" doesn't always mean "no."  There are options for getting financing on a classic or collector vehicle over 20 years old. Having an appraisal done on the automobile, boat or motorcycle to establish its value, and seeking funding at your local credit union, is an excellent way to get around the red tape of the big corporate banks. 
An appraisal legally documents the value of the vehicle, boat or motorcycle by providing comps and added features. Auto Appraisal Network's® appraisal reports are certified and accepted by financial institutions and insurance companies nationwide to help you get the financing, and the proper amount of insurance coverage, needed.
Your vehicle is worth more than the KBB or NADA average
Customizations, paint and bodywork, new interior, a bigger engine, shiny wheels, and other mods, can significantly increase the value of a vehicle that Kelly Blue Book and the NADA do not consider. You can easily prove how much your car is worth by having the work documented in a certified appraisal from Auto Appraisal Network®.
You can easily prove how much your car is worth by having the work documented in a certified appraisal from Auto Appraisal Network®.
Whether you're preparing to sell a customized vehicle, or you're interested in purchasing one, a professional appraisal will support an actual value to obtain financing and proper insurance coverage for the real replacement value through an agreed value insurance policy.
Refinancing
Obtaining an appraisal when seeking to refinance your auto loan is entirely optional, though likely in your best interest to do so.  The lender will have the vehicle appraised when deciding to approve or decline your loan, based on what their appraiser says the car is worth. If you're not in agreement with this amount, you're entitled to get your own appraisal done.  If your appraiser finds that the vehicle is, indeed, worth more than what their appraiser says, then both sides will work together and agree on a value. 
Appraisers for lenders are typically more experienced with stock and late-model vehicles, or may not have much experience at all.  If you have a classic or custom vehicle, you'll want to have it appraised by someone with in-depth knowledge about custom and modified cars.  If the lender's appraiser lacks experience in this area, they are likely to undervalue the vehicle, which could cause the lender to decline to refinance your car.  It could also affect your insurance coverage, forcing you to under-insure your vehicle, which could land you in a challenging situation, should the car become totaled at some point.
Auto Appraisal Network® appraisers are independent appraisers, and are unaffiliated with any specific bank or insurance company, and will fairly assess the value of your vehicle with an unbiased view.  We specialize in custom, classic, and collector vehicles, boats, and motorcycles, and have the experience and knowledge needed to value it accurately.
Our appraisals are certified, full-color reports that are widely accepted by banks, credit unions, and insurance companies nationwide.
The lender will not finance a vehicle they cannot lookup
NADA publishes book values on vehicles as early as 1926. These publications tell the lender only what the base model is worth. If the car has been updated, modified, customized, or restored, a certified appraisal from Auto Appraisal Network® will be necessary to document all the work done to find the actual value of the vehicle.
If you are looking to finance a custom car, keep in mind that banks don't like to pay for appraisals, so the most common reasons they don't lend on custom and classic cars is that they have no idea what they are worth, a custom car is not a commodity. If you wish to obtain a loan, we recommend that you first have an appraisal done on the vehicle you want to finance, and then submit the report with your loan application.
One of the significant differences in a dealership appraisal, which can account for aftermarket upgrades, and an appraisal from Auto Appraisal Network, is that we specialize in appraising classic and custom vehicles. We provide you with a certified report, a PDF, and a printed hard copy, in full color, outlining specific and unique details about the vehicle, with the supporting documentation. Our reports contain up to 100 color photos and itemize each value-enhancing upgrade.
Our certified appraisals are accepted by financial institutions, credit unions, and insurance companies, so that you're able to get financing and an "Agreed Value" insurance policy to protect your investment appropriately.
If you're financing a vehicle over 20 years old, refinancing an existing auto loan, or if you think your car is worth more than the KBB or NADA value, contact Auto Appraisal Network of OKC and get a professional appraisal report
We've got the knowledge and the experience to fairly and accurately value your vehicle.